Our History
Moulinex, audacious solutions that simplify your cooking
For more than 80 years,
Moulinex household products have enabled everyone to cook with total freedom.
Join us in revisiting the key moments of this story.
1932
Uncanny intuition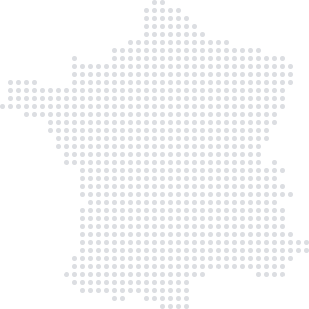 "I take the greatest pride in having abolished women's work."
Jean Mantelet, an Parisian artisan, invents the Moulin-Légumes – a very simple instrument that crushes any cooked vegetable and makes purée without lumps.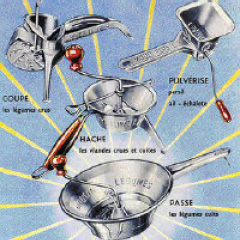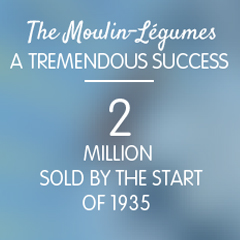 1956
Birth of a great brand
« Moulinex »is the contraction of Moulin Express, the electric coffee grinder
The Mouli family is growing
Moulinex develops its expertise: coffee, baby foods, salt and pepper, graters and the famous food mill.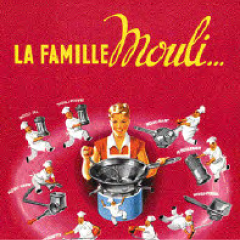 Moulinex, an audacious solution providing appliances which are easier to use, easier to handle and perform better.
'60s
When the world changes
Understand women's needs and more importantly how to anticipate those needs.
Moulinex accompanies and encourages women...
... who have professional working lives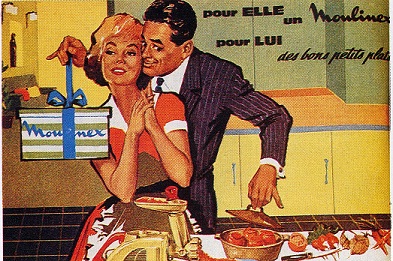 1961
the robots that can do everything
To invent,
always invent!
Moulinex launches a range of food processors with cute names, kitchen companions that revolutionise cooking.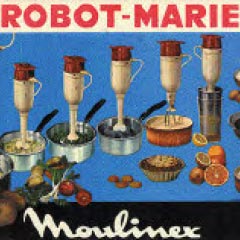 The Moulinette foodmill goes electric!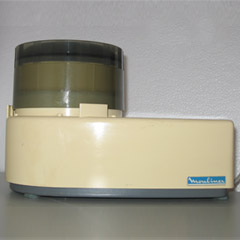 '70s
selling around the world
The Genuine blender
CELEBRATES AS A STAR IN THE MIDDLE EAST30 YEARS
The first microwave oven
The 1st SOLD IN FRANCE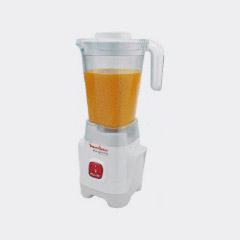 The electric coffee maker
1972 A SPECTACULAR SUCCESS
1976 MOULINEX INVENTS THE MINI-OVEN
'80s
Breakfast
25 MILLIONTH FOODMILL SOLD IN THE WORLD
Espresso machine
Coffee makers are now programmable. Europeans vote for Moulinex at breakfast time.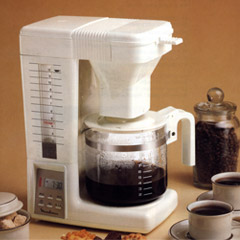 '90s
Intelligence
& design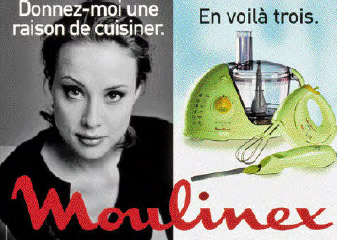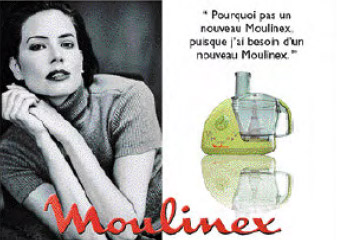 Seduction of shapes and lines, a pleasure to use, technological innovation.
Household appliances become fashion accessories.
No longer banished to the cupboard.

Moulinex, world leader in kitchen appliances, joins forces with Groupe SEB
Home-made food becomes all the rage.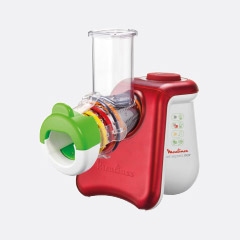 The Fresh Express
2009
Small, colourful and fun!
It slices and grates directly onto the plate.
Made in France
Today
Cookeo
The intelligent multi-cooker with digital screen and interactive guide that proposes fifty pre-programmed recipes. Cookeo also comes with a USB port so you can add your own recipes.
The first intelligent multi-cooker guiding you step-by-step to cook quickly and well./strong>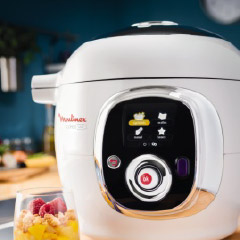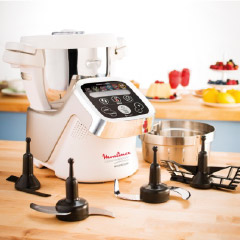 Cuisine Companion
The first multi-function food processor cooker. Made in France after many years of research and development, it's the daily kitchen companion for experts and beginners alike.
It prepares, chops, and cooks all dishes, from starters to dessert.
Tomorrow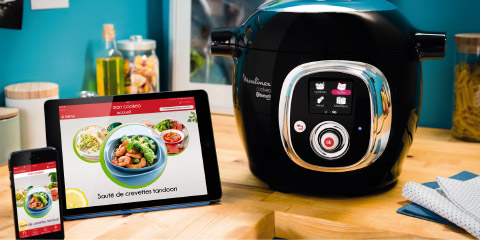 Cookeo Connect
With the MonCookeo application, you can add hundreds of new recipe ideas to your intelligent multi-cooker.
The revolution of the connected kitchen.