THE WONDERFUL PLEASURES
OF PASTRY!
What would life be like without the pleasure of a good dessert? Bite into a piece of cake, and rediscover the taste of your childhood, along with all those irresistible smells wafting out of the kitchen.
Today, the new Masterchef Gourmet kitchen stand mixer range enables you to recreate this magic. For your friends or for your family, it provides an easy way to prepare pastries and desserts every day: cookies, chocolate mousse, pie crusts, macaroons, etc.
No need to be an expert to to whip up egg whites into an ultra-high and airy froth, even with a single egg white! Beating , kneading, mixing: if you want to do it, your pastry-maker will show you how!
And for those who want to go a little further, Masterchef Gourmet kitchen machine is there to extend the limits of their creativity. Everybody to their Masterchef Gourmet!
I find my Masterchef Gourmet kitchen stand mixer
The latest generation of
Masterchef Gourmet "pastry-making machines"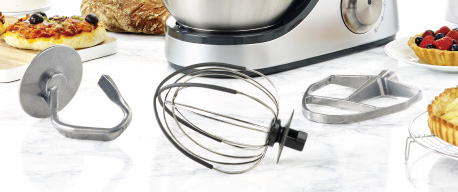 Heavy-duty die-cast metal pastry-maker
Your robust and efficient pastry-making companion: in addition to the stainless steel Flex Whisk, the die-cast aluminum beater is ideal for kneading thick pastry, and the die-cast metal blender will prepare all your cake mixes.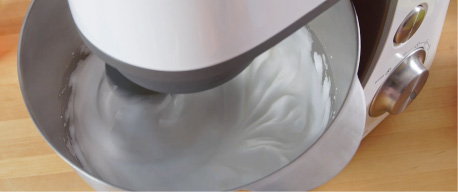 Planetary movement for perfectly smooth mixing results!
Thanks to its dual planetary rotation, the head of the kitchen machine and the attachment rotate simultaneously in opposite directions to give you fast, smooth and creamy results.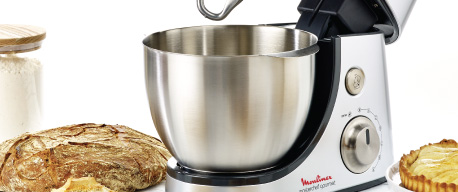 Bowl with a total capacity of 4.6 liters
The kitchen stand mixer has a large-capacity bowl in which you can whip up 10 egg whites, prepare 40 cupcakes at the same time, or the dough for 3 large pizzas.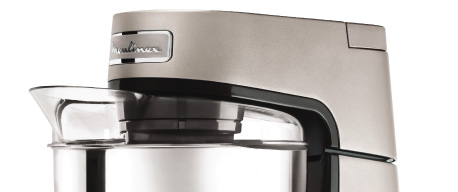 New design
Under their robust new surface is hidden all the power you need to make a success of your creative baking ideas. A 100% chic look with a colored or brushed-steel finish, depending on the kitchen machine model.
Bake truly exceptional
pastry every day!
Find out more
Make your very own Masterchef Gourmet kitchen stand mixer
MASTERCHEF GOURMET
+ QA503

MASTERCHEF COMPACT
QA205

Power
900 W
700 W
Speed settings
6
4 speeds + Pulse
Flex whisk Technology
Yes
Bowl Capacity
4.6 L
3.5 L
Bowl Material
Polished stainless steel bowl
with stainless steel handles
Polished stainless steel bowl
Blender
1.5 L Stainless Steel
1 L Plastic
Meat Mincer
Yes
No
Shredder/Slicer
3 Drums
3 Drums
Mini Chopper
Yes
Planetary movement
Yes
Yes
Housing
Plastic
Plastic
Pastry kit
Large balloon metal whisk
Heavy duty metal dough hook
Heavy duty metal beater
Large balloon metal whisk
Heavy duty metal dough hook
Heavy duty metal beater
Recipe book
Yes
Yes
Where to buy Find out more
Where to buy Find out more